Norristown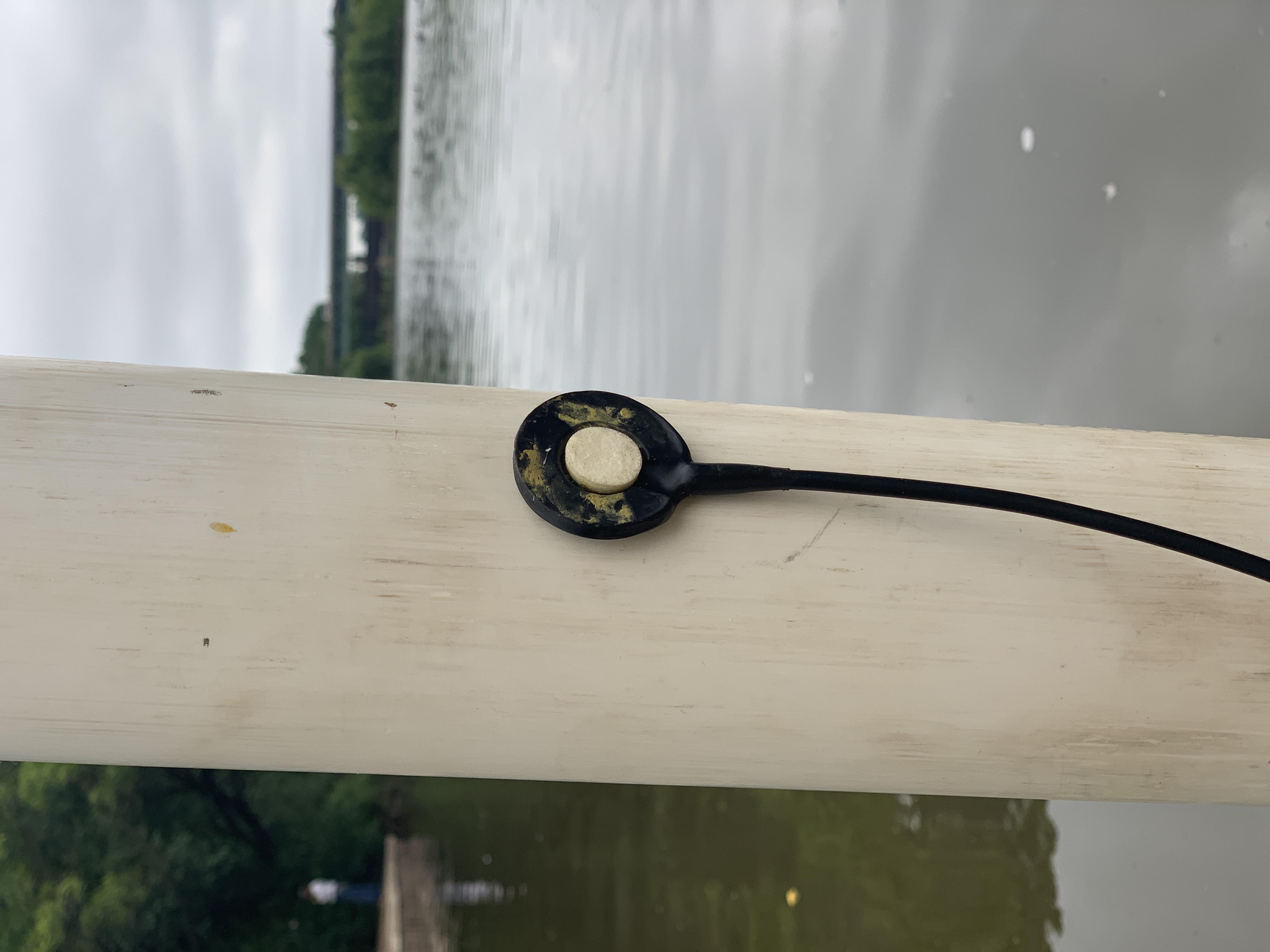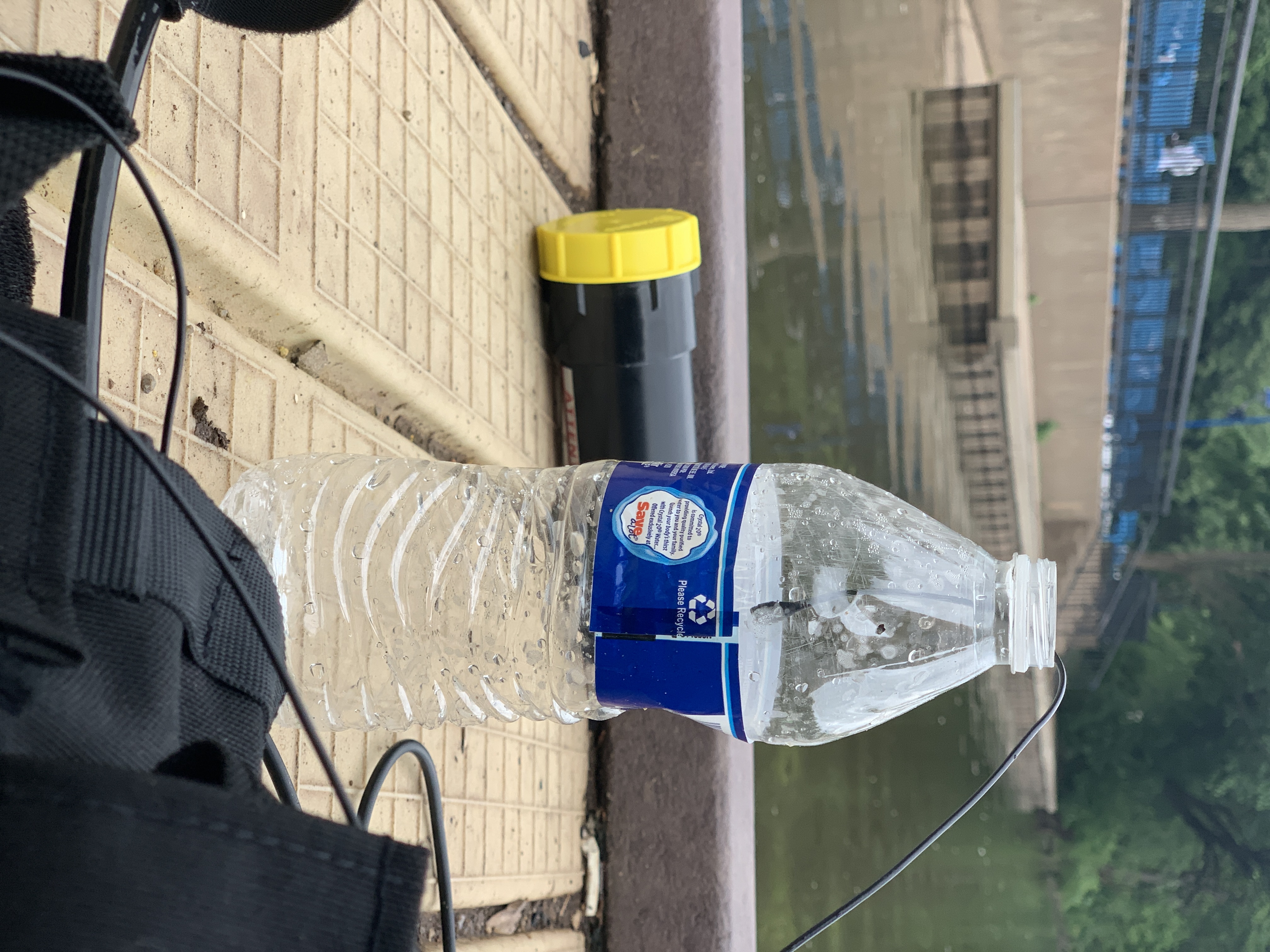 Date: June 19th, 2020

Location:
20 Haws Ave, Norristown, PA 19401, United States
Lat: 40*, 6', 55.720" N || Long: 75* 21' 18.702" W
Altitude: 17.83 m
Link to approximate location on map: https://bit.ly/31YeYML


Background

The primary pollutants of the Schuylkill upstream of Norristown are byproducts of coal mining, but here the (hi)stories and objects of pollution seem to shift. According to Wenner (2013):

Silt was not the only pollutant ruining the Schuylkill. During the latter part of the nineteenth century, sixteen municipalities drained sewage and waste into the river. Norristown, Montgomery County, with a population of 14,500 in 1884, discharged foul water from oil refineries, slaughterhouses, woolen mills, iron factories, and breweries into once pristine waters. The Philadelphia Water Department continues to cite a tributary, the Stony Creek, as one of ten priority water systems in the country to monitor.

We chose as our third listening site the intersection of the Stony Creek and the Schuylkill River. This confluence occurs at Riverfront Park in Norristown, PA.


Input 1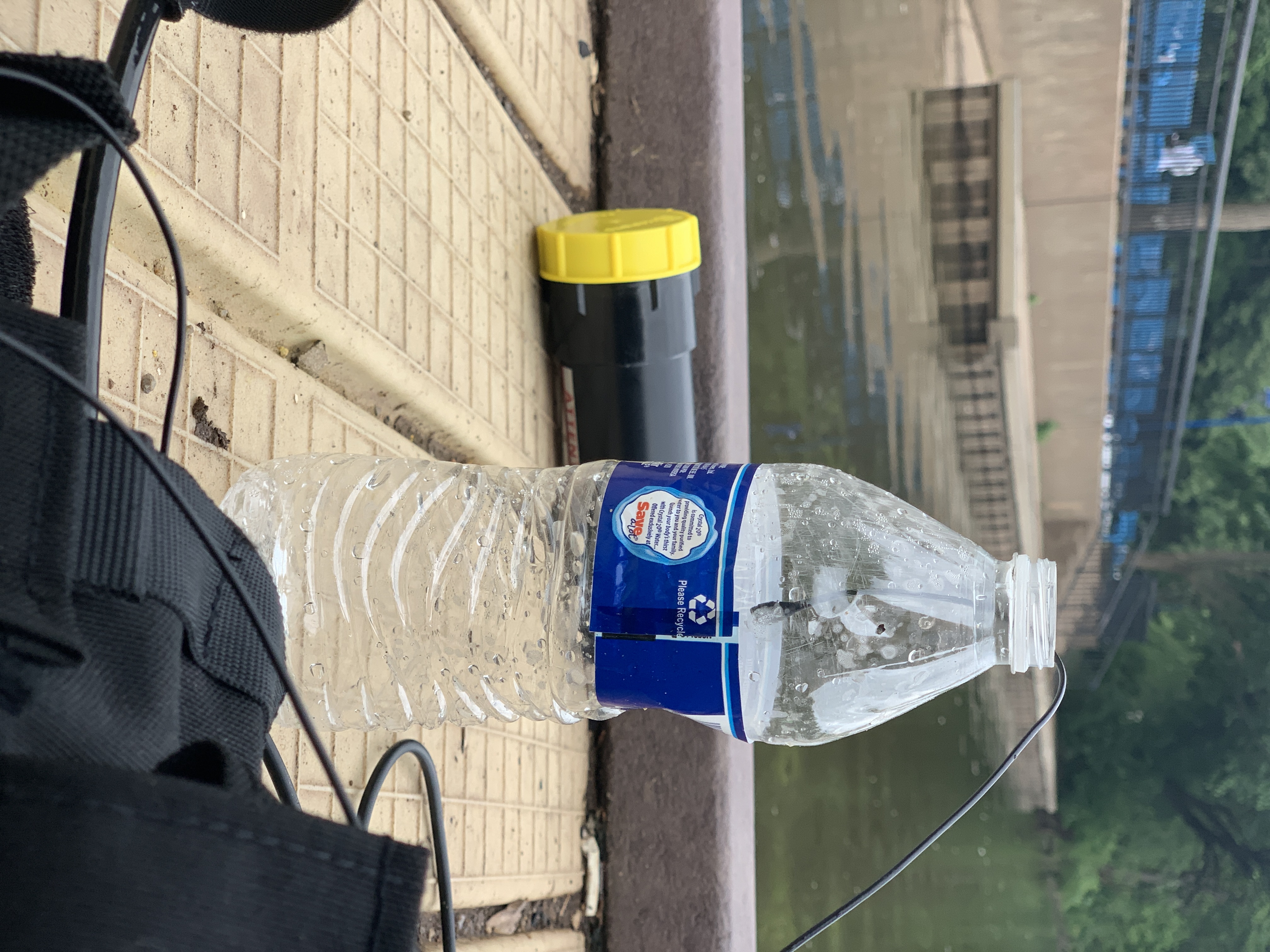 Lav microphone placed inside disposable plastic bottle found on floating dock alongside the parking lot.
Input 2
Lav microphone placed inside crushed soda can turned on it's side with a cloudy Norristown sky in the distance.
Input 3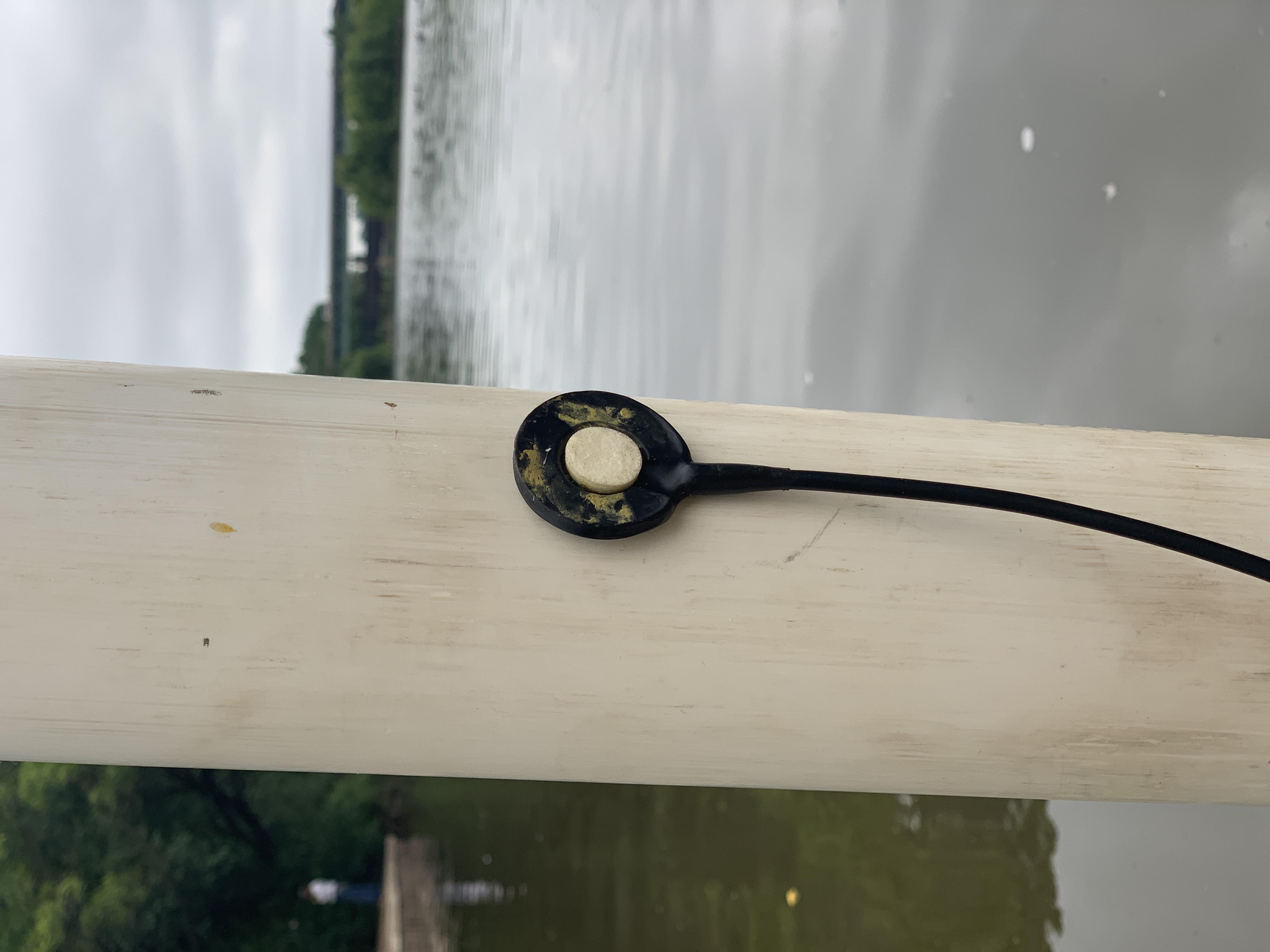 Contact microphone adhered to plastic tubing used as posts for floating dock alongside the parking lot.
Input 4
Hydrophone was suspended in water alongside the floating dock.
Seamfinding
We arrived to Riverfront Park in Norristown, seeking some kind of borderspace where the Stony Creek empties into the Schuylkill River. We found an area where there was boat dock access, where small groups of people gathered as the daylight threatened to wane. A small family fed a large group of geese bread they tore from a large loaf. Men fishing on the dock smoked cigarettes. We found a small floating dock near some canoes that were tied to the shore. It moved and creaked as we walked across it, and in keeping with our observations at other sites, there was plenty of discarded trash to be found. We used microphones on and around the noisy dock, and used empty drink containers through which to listen to the near-dusk scene of ducks, passing cars, and nearby laughter.